TRUST: The impact of Working From Home – and what to do next?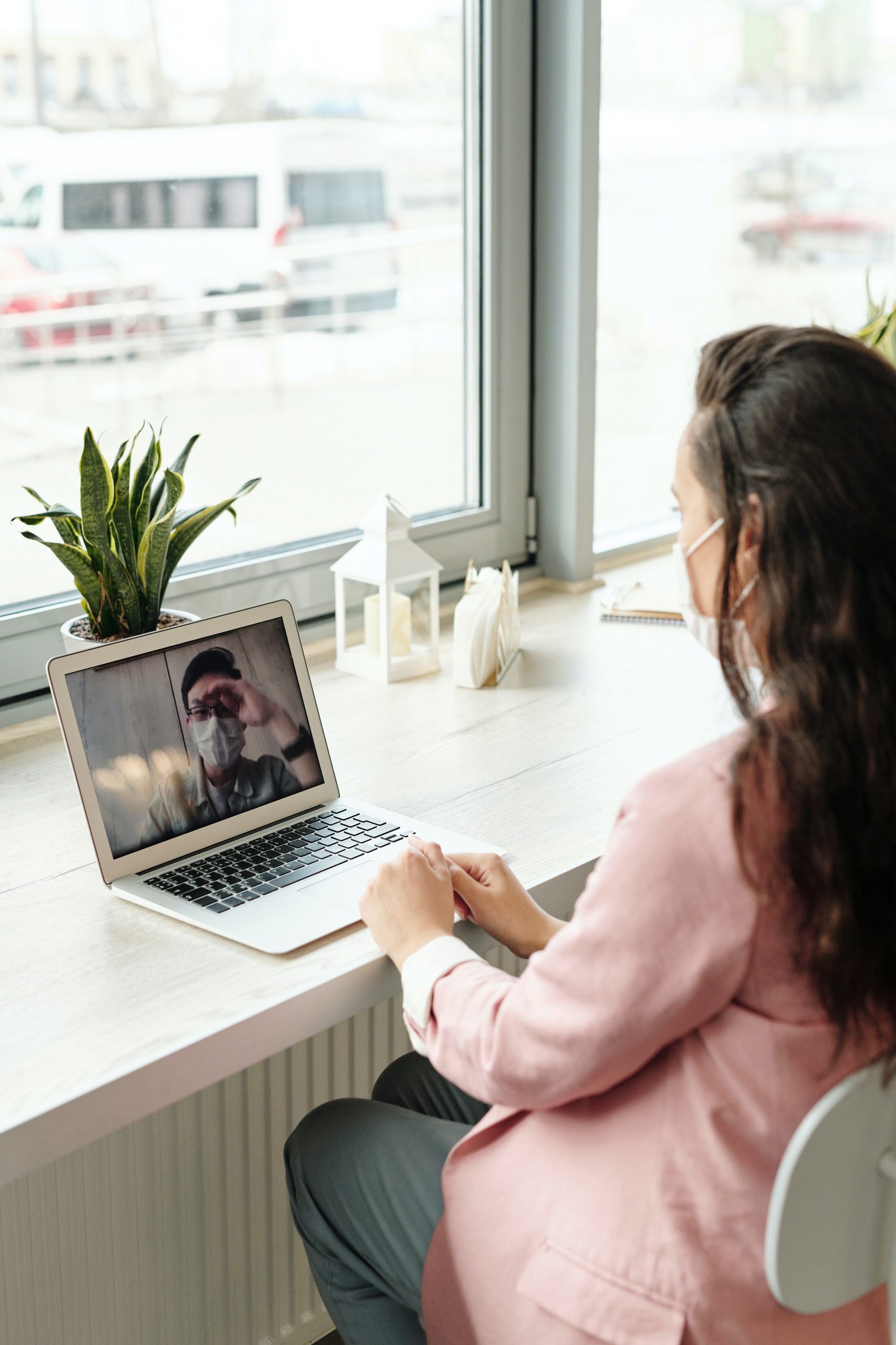 Is Work-From-Home here to stay ?
By necessity with more than 40% of the World's population in lockdown, Working from Home [WFH] or Remote Working was suddenly subjected to what I can only imagine is the largest "proof of concept" ever undertaken. This has forced virtually every business to review their position in respect of Remote Working arrangements.
In the absence of an effective COVID-19 treatment, contemplating a transition to new work formats such as WFH, will need to be part of our lives and these will in all likelihood become permanent features. Indeed, we have seen investment banks & lawyers complete complex M&A's and IPO's whilst working virtually during the lockdown. Thanks to video conferencing solutions it turns out that complex workflows can be executed without the need for physical interactions. This has propelled us into the what the renowned Futurologist Alvin Toffler described back in 1981, as the "office-less" work environment.
It is now reasonable to conclude, that organisational dependence on the traditional office will diminish. As businesses seek to accelerate their leverage on technologies, given their COVID-19 experience, this will not only reduce their real estate cost, but will also mitigate the potential risk associated with a second wave of infections.  
Tech companies have been at the forefront of the WFH empowerment & agile working adoption curves as have some Banks in the Region. Many Companies will now be playing "catch-up", as Remote Working becomes the 'new normal'.
This will probably compel businesses, even those leading the curve, to review their corporate travel & entertaining policies. The rapid adoption and acceptance of video communication combined with social distancing, are likely to see budgets in these areas significantly reduced. This does not bode well for airlines, hotels and restaurants in business district locations. Rents and similar fixed costs, will surely come under pressure.
Pre-COVID-19, trust was already an issue that prevented many Companies from pro-actively pushing working arrangements which, empower staff to decide where, how, and when they work. In this regard, Ernest Hemingway noted that; "the best way to find out if you can trust somebody, is to trust them". This is exactly what organisations have had to do during the lockdown period.
Productivity didn't evaporate as some feared it would. Trust has been established and leadership groups have been forced to participate in this amazing "proof of concept" – the door has been prised open and I don't think it will shut again!
Companies are already offering employment contracts stipulating WFH arrangements of up to 3-days a week with 2-days of physical attendance at the office, as required for meetings and less formal face-to-face interactions. Such a trend will drive a reduction in real estate footprint.
It would not surprise me to see tenants with imminent lease events taking the "bull by the horns", reducing their office space by 20-30% and adapting accordingly. Companies with existing leases with a sufficiently long unexpired duration and the right to sub-lease may also start to explore this option as a way of defraying their ongoing occupancy costs.
"The reality is that each Company will need to find their unique space occupancy equilibrium".
Traditional Office – obsoleted or re-invented ?

However, not every job function lends itself to WFH arrangements. Some jobs will yield a higher productivity working in the office rather than remotely. But it would not be prudent to force the issue. Companies should be both flexible and practical in determining who works in the office and the new terms.
It is important to recognize that employees are not 'finished' with the office. It's clear to many after lockdown that, remote working is not something we wish to do all of the time. Not every employee will necessarily feel comfortable returning to the office particularly, older workers who have a higher health risk. On the other hand, younger employees want to experience the organisation's corporate culture and accordingly may want to spend more time in the workplace.
Companies will need to offer choices to employees who will determine their own customised work routines based on their job function and the specific work tasks they need to accomplish. The workplace will likely emerge as a more dynamic but less densely occupied collaborative hub, that will need to be designed accordingly. Agile workers will transit through the office on their nominated work days for collaboration, face-to-face meetings and, more frequent performance task reviews.
Big Data to support new solutions.
From many "space utilisation sensor studies" conducted by our partner Werktec, we know that about 75% of meetings that occur in offices are between 4 people or less. Given this fact, social distancing and risk mitigation factors, it would be reasonable to conclude that this size of meeting will continue to prevail.
Pre-COVID-19, large meeting rooms were often underutilised. However, given current social distancing measures, it is more likely to see the larger meeting rooms will be utilised more intensely but by smaller groups of people.
For companies seeking to divest themselves of square footage it would seem prudent to plan for a larger sized meeting room footprint that would ordinarily cater for 10 persons but, which will deliver a socially distanced capacity of 4-5 people. This would fulfil a demand for the most statistically frequently used room size.
All meeting facilities will need to be 'plumbed' with video communication technologies with good WAP/LAN access and excellent room acoustics. If and when the COVID-19 situation improves such rooms can be easily reconfigured into 4-5 person modules. This can be achieved relatively painlessly, using operable walls – associated costs are relative given both the real estate & travel cost savings mentioned earlier.
The Friday Factor
Another interesting observation, gleaned from Pre-COVID-19 "sensor space utilisation study data," is what we like to call the "Friday Factor" . This is graphically depicted below.

Study data shows that office occupancy rates are generally at their lowest on a Friday. A rebalancing of defined office presence with WFH arrangements, would reset the office occupancy load over the whole week, thereby reducing the impact of the "Friday Factor". However this requires careful thought with clear policies and direction for staff.
Fortunately, technology solutions are available to help regulate and manage the booking of office resources – desks and work points, with easily configurable booking rights assigned to specific users, on specific days. This not only facilitates split team working but, when integrated with occupancy sensors will provide immediate notification of any breaches of social distancing protocols. It will also provide real time view of the resource availability as well as showing and scheduling the areas that will require sanitization prior to re-use.
Concluding thoughts
The office will not vanish but it's function and form will change. We can expect a less dense workplace due to the widespread acceptance of flexible working arrangements. Each Company will need to find its own space equilibrium however, at current staffing levels, a 20-30% space reduction should be achievable once the situation stabilises and a vaccine or effective treatment becomes available. Notwithstanding the Friday factor, if on average every employee worked from home only 1-day a week, this alone would translate to 20% less employees in the office on any given day.
About the Author
Nick is a Chartered Surveyor holding both a BSC (Hons) in Urban Estate Management and an MBA from Henley Business School. He has more than 25 years of commercial real estate and workplace consulting experience gained in the Asia Pacific Region. Nick is passionate about the Workplace and has written articles and academic papers on Distributed Working, Fulfillment Centre Planning & Workplace Recognition. He has also recently become a licensed THT Cultural Profiler & Resolution Practitioner. Nick is a Director and Founder of Sennex – a leading integrated workplace strategy, design & construction company operating in Singapore, Hong Kong & Malaysia. www.sennexconsultants.com